I might have missed the first weekend of festivities- sitting on the dock of the bay, and all- but we returned to find the City lit up in all the colours of the rainbow for World Pride, 2014.

So many things to see and do- it's going to be a great week as we welcome the world. I wrote this two-part post last year 'round this time. The underlying reasons why such celebrations of diversity and acceptance shouldn't be forgotten- even if, hereabouts, we sometimes tend to forget that not all people in the world have the same freedoms that generations of people have worked hard to achieve in Toronto, Ontario, Canada.

Naysayers be damned. Happy Pride, T.O. Love you.
colemining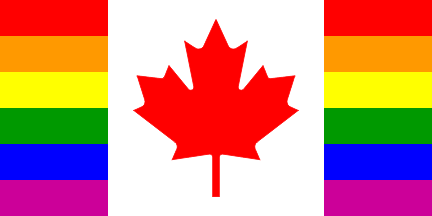 I have mentioned before that I have a tendency to be more-than-a-little complacent in my Canadian-ness.  I love this country (most of the time, anyway).  We have it great here- certainly in comparison with other places in this wide world- but that reality can, and does, lead to apathy.  It's not apathy with any sort of animosity, but it is still apathy.
Watching various news feeds and tweets from the Twitterverse over the past couple of days, I admit to some bemusement, stemming from a latent, well-meaning, sense of moral superiority.  Same-sex marriage has been legal here for 10 years- a happy milestone we celebrated recently.  Toronto is basking in the afterglow of association since the wonderful, brave, incomparable Ms. Edie and her life partner were married here, as it was not permitted in their home state at the time.  Can't blame us- it is nice to be associated- however remotely- with something positive for a change.
It is easy…
View original post 799 more words